When making the outsole on a shoe there are a couple of different construction methods. During our shoe-production, we use different outsole construction methods, in order to produce long-lasting, quality footwear. On our shoes, at Tiger of Sweden, we mostly use the blake stitching for dress shoes and boots.
BLAKE STITCHING means that the upper component of the shoe is stretched around the insole, and then a single stitch binds the outsole, insole, and upper together. Because the welt is stitched within the inside of the shoe, Blake welting requires a specialized machine to stitch the sole to the upper. Likewise, Blake welted shoes are somewhat more difficult to re-sole than their Goodyear welted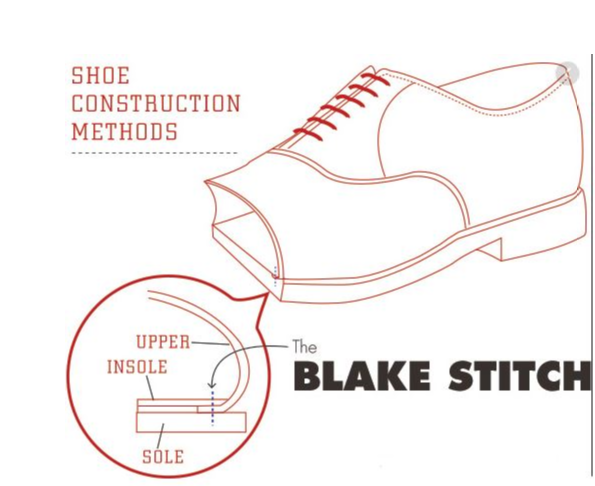 GOODYEAR WELT
The Goodyear welt allowed the outsole to be stitched, either by hand or machine, outside the edge of the insole, making it far easier for cobblers to re-sole shoes. In effect, the Goodyear welt acts as a kind of bridge between the outsole and the insole of a shoe. The space between the insole and the outsole is filled with cork, giving the shoe an extra degree of support.
CEMENTED
Cemented/ glued shoes do not necessarily mean that they are cheap shoes. You might want to achieve a super clean outsole and then it has to be cemented.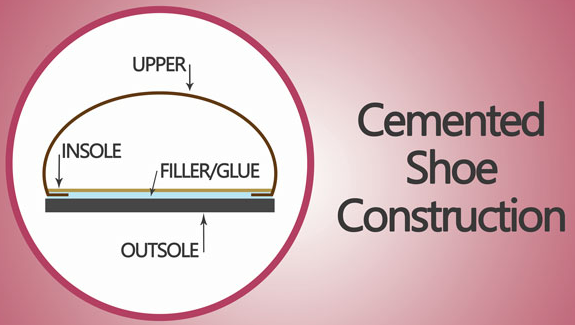 Please contact our Customer care team if you have some more questions regarding our shoe collection.